OVR Strapping Systems
OVR Strapping Systems supplies a full specification of Strapping and Strap's Accessories can use various industries range and all products are manufactured in Korea.
Also, all Strapping manufacture by international standard and delivered to customers after full inspection.

OVR Strapping Products are;
Steel Strapping
Polyester(PET) Strapping
Polypropylene(PP) Strapping
Strapping Tools
Metal Seals
OVR Packaging Materials
OVR Packaging offers various industry packaging items on the superlative quality and conditions, also OVR Packaging applying suitable supplying systems to the each customer for cost cutting.
We offer customers the convenience by quick delivery, and deliver elaborately even if it is order of small volume, because package is last process in all industry.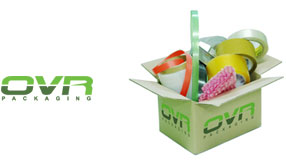 OVR Packaging Products are;
Strech Film
Shrink Film
Adhesive Tape
Food packaging
Protective Packaging
OVERITE Engineering
OVERITE Engineering is providing innovative solution of machine industry by 15 years' know-how and, we have machine work and the best service of electric system to Korean precision processing companies and organic network. Especially, we have the best technology in parts industry and industrial machinery exterior industry part.
Also, we are offering product that customer commits in the suitable price as the best service and quality

OVERTITE Engineering Services
CNC Machining work
Hard Case for Machinery
Control Panel and equipment
Production Design
OVERITE Industrial Products
OVERITE Industries is supplying industry foundation essential products.
Steel, construction materials, product of industrial goods in the price that have competitiveness by OEM production signing a contract with Korea as well as Asia manufacturers and services the product of superlative quality.
OVERITE Industrial Products.
Metal Products : Slited Steel Coil, Steel Sheet, Press Worked Steel plate, Steel Wire and etc.
Felt Fabric for industries
Tube for Tire (Automobile)
Foam Board (POP and Art)
Recycle materials
OVERITE Test equipment
OVERITE Test equipment joining with Qmesys of Korean major testing equipments maker and we are supplying and installation to the overseas and domestics with Qmesys by partnership.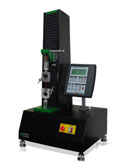 test equipment company specialized in manufacturing and distributing international standard test equipments.
Our main products for standard or customized solution include film, rubber, plastic, urethane foam, polymer compound and more materialtesting.
Qmesys testing equipments make difference among all other competitors.
Also, our test equipments meet the highest standards for safety and work efficiency in test measurement since they are all designed for safety and process efficiency as the first priority.
Qmesys testing equipments adopt high-precision indicator and microcontroller(MCU) system to ensure accuracy, consistency and reproducibility in measurement process.
In addition, using computer software facilitates storing and managing any kind of test data along the way.
Qmesys testing equipments ensure high quality and long lasting endurance by our innovative technology and long time experience in the industry. ( http://www.qmesys.com/e_index.asp )
OVERITE International Trade
OVR Trading has Network that link all over the world with best transportation system, we are offering export and import services to many customers.
First of all, produce expense which is the most suitable by two-way sufficient conference and offer customer the best service.
And, our Import & Trading service progress is as follows, Receipt request → custom-build consultation → offer the quotation → confirmation offinal conditions mutually → conclusion of a contract → offer the service follow the contract → calculate service charge.
Transportation
We constructed combined transportation system that are providing the best ocean carriage service and contract HanJin, Korea Express Company, Korail and service that is industuy leader of inland transport and railroad transport by contract of carriage with international shipping company OEC and reduce expense with time.